Ecosystem-based Disaster Risk Reduction and Climate Change Adaptation (Eco-DRR CCA) is a concept of the 2022 Summer Course held by Faculty of Geography, Supported by Universitas Gadjah Mada. This course promotes ecosystem-based disaster risk reduction and climate change adaptation in order to maintain sustainability, through numerous real-world examples and most recent cases. Participants will improve their theoretical framework and presents practical tools in understanding the linkage between ecosystem, disaster occurrences, and climate change, also introduced to the richness of Indonesia landscape and culture.
Faculty of Geography
Universitas Gadjah Mada (UGM) is the oldest and largest institution of higher learning in Indonesias. Located in Yogyakarta, and founded on December 19, 1949. UGM comprises of 18 faculties, 68 undergraduate study programs, 23 diploma study programs, 104 master and specialist study program, and 43 Doctorate study programs.
Started in 2007, Faculty of Geography UGM organizes 3 study programs at undergraduate level (S1) i.e.
Geography and Environmental Science,
Cartography and Remote Sensing, and
Regional Development.
Roadmap
Participants History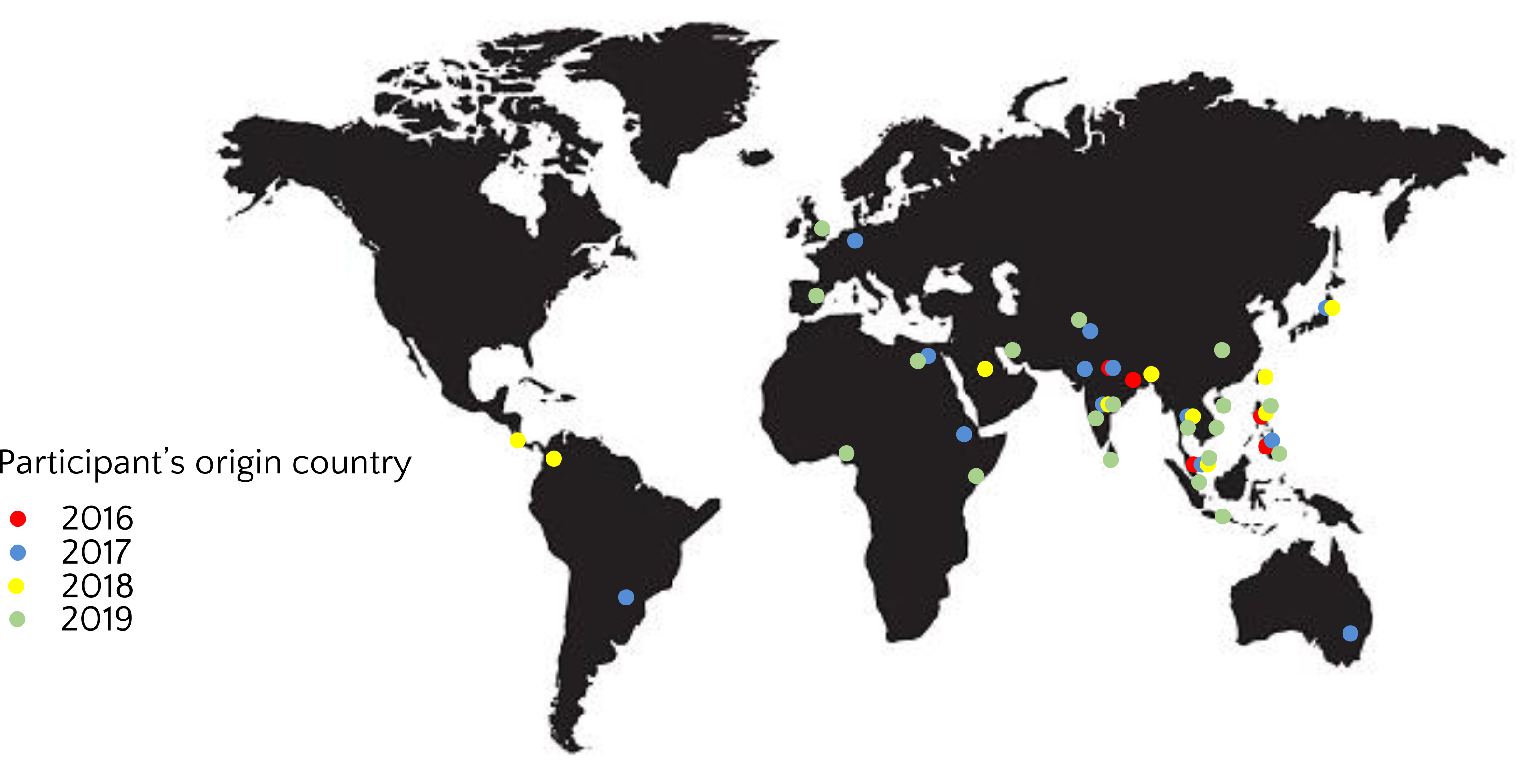 Documentations